CoAct
Created Feb. 4, 2021, 7:46 a.m.
Updated Feb. 4, 2021, 7:46 a.m.
Research into the field of citizen social science remains rather limited. Nevertheless, citizen groups emerge as co-researchers and co-designers in many research and innovation activities. The EU-funded CoAct project proposes a fundamentally new approach to tackling social global concerns related to mental health care, youth employment, environmental justice and gender equality: by engaging citizens in a vulnerable situation acting as co-researchers. The project will run in Barcelona, Vienna, Berlin and eastern Europe, as well as Buenos Aires. It will be implemented by a consortium of research institutions, NGOs and global networks of open science and open data activism. The project's goal is identify and develop a general model for citizen social science that engages citizen bodies concerned with specific social issues in co-research.
Aim
CoAct proposes a radically new approach to face four "wicked" social global issues by engaging vulnerable citizens acting as in-the field competent co-researchers. The approach represents a new understanding of the underexplored field of Citizen Social Science and will result in the implementation of new or improved science-related policies. CoAct's ambitious Research and Innovation activities will respond to issues related to Mental Health Care, Youth Employment, Environmental Justice and Gender Equality in Barcelona, Vienna, Berlin, Buenos Aires and in European Eastern countries. CoAct will define and develop a general framework for Citizen Social Science as a participatory research co-designed and directly driven by citizen groups sharing a social concern. The methodological framework will be first incubated in a consortium with Research Organizations, NGOs and global networks of Open Science and Open Data activism. Expertises from Computational Social Science, Participatory Action Research, Citizen Science evaluation or Citizen-generated Data will be incorporated to conceive a transdisciplinary Citizen Social Science that place vulnerable citizens at the center of Research and Innovation cycles, as co-designers and co-researchers. Secondly, three mission-oriented Actions and at least three Research Pilots will be led by vulnerable citizen groups with the support of Knowledge Coalitions formed by public bodies, CSOs and social innovators. The common effort will harness novel, simultaneously global and local, socially robust knowledge and scientifically reasoned measures to promote social change. An Open Citizen Science toolkit, Open Source digital platforms, and Capacity Building activities to improve data and science literacy, including a PhD Summer School, will be delivered. To demonstrate the scientific relevance and the social impact of CoAct!, a dynamic co-evaluation process with new tools will be done and shared .
How to participate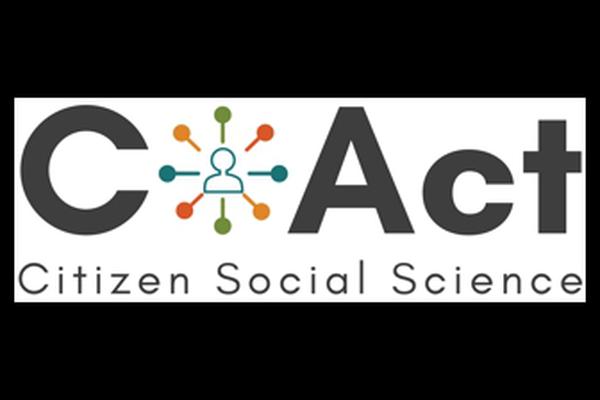 Completed
from 01/01/2020 until 31/12/2022
Keywords
Science Topics
Coordinator