Biodiversidad Virtual
Created March 25, 2020, 9:33 a.m.
Updated March 25, 2020, 9:33 a.m.
The Virtual Biodiversity project is part of the Photography and Biodiversity Association, a non-profit association whose objective is to bring citizens closer to biodiversity through the use of citizen science as a source of information for the dissemination of knowledge and the conservation of nature. The Virtual Biodiversity project consists of a computer platform that incorporates biodiversity data through georeferenced photographs. Strong points a) To promote the study of wild flora and fauna, as well as their habitats, as the main tool for the knowledge and defence of our BIODIVERSITY. b) To create a social awareness of the importance of CONSERVATION of nature. c) To carry out, organize and/or promote activities aimed at getting to know our natural environment, always under the strictest ethical rules of respect for NATURE, a respect that will be encouraged both inside and outside the Association. d) Collaborate with Scientific Entities, Ecological and Conservationist Groups, Public Administrations, Educational Centres and Associations related to nature, either by sharing data, exchanging experiences or denouncing aggressions to the natural environment. e) Use photography as a method of approaching the environment, it being totally forbidden to capture any animal or to uproot any type of plant. f) Contribute the photos and their corresponding quotes derived from our photographic activities to websites that facilitate the identification, determination, organization and dissemination of results. g) Try to repair and/or mitigate the impact of human activities on the environment. All the photographs are stored in the servers of Biodiversidad Virtual and belong to their authors. In the case of using a photograph or wanting to access information on the exact coordinates or 1x1km grid, please contact contacto@biodiversidadvirtual.org. All information provided to GBIF is at a resolution of 10x10km in order to respect our ethical code for the protection of nature and particularly vulnerable species. ACCESSIBILITY: Free access. Public data. They can be viewed in the GIS integrated into the BV platform. To access and download the data, you can request it at contacto@biodiversidadvirtual.org, POSSIBILITY OF ACCESS TO COMPUTER DATA: Loans are made through the Internet www.biodiversidadvirtual.org
Aim
Biodiversidad Virtual is a scientific and informative platform based on cooperative work and citizen participation. It consists of twelve thematic galleries of geolocated digital photographs that make up a taxonomically ordered database. Biodiversidad Virtual is managed by the non-profit association Fotografía y Biodiversidad. Hundreds of citizens and specialists from different areas and countries (Spain, Portugal, México and others) participate in it. The different galleries existing so far contain photographs on: plants, invertebrates, birds, fungi and lichens, fish and algae, habitats and impacts, ethnography, geology, atmospheric phenomena, microscopic life, mammals and herpets. To date, it contains over 2M geolocated and documented, peer-reviewed species images. This amount of data has made possible the publication of numerous scientific studies. The platform has 1M visits per month. It is a totally independent organization, self-financed by its members and very close to land and environmental policy issues such as "land stewardship or custody of territory".
How to participate
The participants, once registered, can upload to the Virtual Biodiversity platform all the photographs they wish about nature, to be identified and collaborate with their geopositioning data to research and species protection studies. Many times the same participants who upload photographs become true experts in validation, even without the supposedly required academic qualification.
Needed equipment
A camera. Doesn't matter if it is no very good.
About branding
Profile image design by: Ceded to Ibercivis by Biodiversidad Virtual.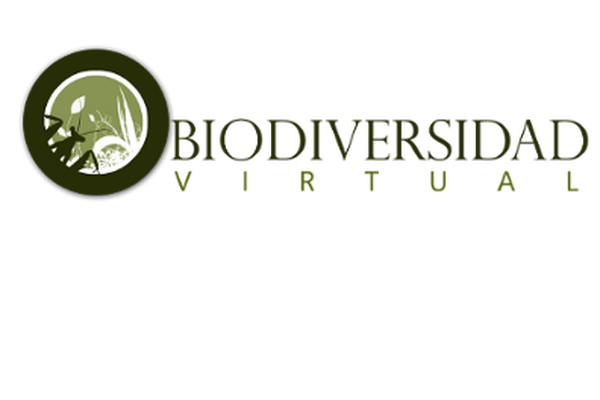 Active
from 01/01/2008
Keywords
Science Topics
Contact