TETTRIs: Transforming European Taxonomy through Training, Research, and Innovations
Created June 20, 2023, 12:43 p.m.
Updated June 20, 2023, 1:09 p.m.
Accurate taxonomic knowledge and tools are needed to understand the drivers and impact of biodiversity decline. However, the field of taxonomy is severely hampered by a shortage of taxonomic experts and resources (such as tools, training, and access to funding) referred to as the "taxonomic impediment". This is recognised as one of the major global obstacles in the conservation of biodiversity.
With TETTRIs, we envision a transformative change in the field of taxonomy to build and sustain taxonomic research capacity through increasing knowledge and developing systems.
The TETTRIs methodology is based on two key pillars:
Knowledge
TETTRIs will create reference collections, training frameworks and innovative tools, as well as develop centralised resources that provide access to an expertise marketplace, the taxonomic knowledge platform, and career paths.
Systems
The open-access knowledge and systems developed through TETTRIs, together with citizen scientists, will accelerate the integration and expansion of taxonomy in education, governance, and multidisciplinary research. This will ensure the long-term relevance of taxonomy as an instrumental science, necessary to halt European and global biodiversity loss.
The pillars are connecting by two streams:
Validation – we will assess and improve project tools through pilot initiatives
Knowledge transfer – we will ensure the dissemination and exploitation of project outcomes, to embed taxonomy into society
TETTRIs brings together 17 European Institutions from 11 Countries. Follow us on social media:
Aim
The project aims to achieve three long-term impacts:

1. Open access to reliable and up-to-date taxonomic knowledge, methods, and tools to support the Green Deal and the Biodiversity Strategy 2030.

2. Increased awareness and participation of citizen scientists in co-creating scientific outputs for biodiversity protection.

3. Integration of taxonomic science in education, governance, and industry to inform decision-making and ensure the ongoing relevance of taxonomy for biodiversity.
About funding
Funding bodies: European Commission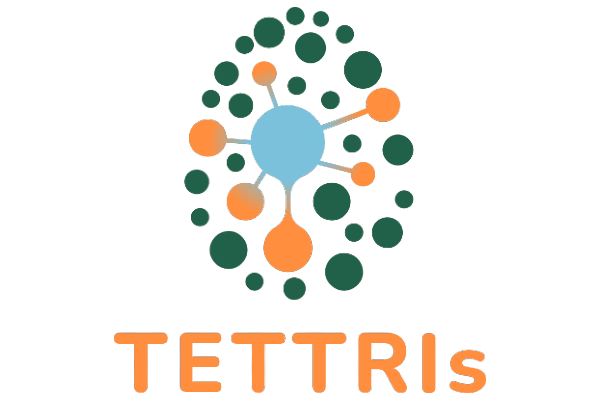 Active
from 01/12/2022 until 01/05/2026
Keywords
Science Topics
Coordinator
Other Organisations involved
Location