INCENTIVE
Created Feb. 13, 2023, 10:38 a.m.
Updated Feb. 13, 2023, 10:47 a.m.
The H2020 INCENTIVE project (GA. 101005330) addresses the lack of upstream citizen participation in research and innovation. The project strives to achieve this by institutionalising Citizen Science in 4 European universities: Autonomous University of Barcelona, University of Twente, Aristotle University of Thessaloniki, and Vilnius Gediminas Technical University.

The project kicked off in February 2021, rallying 9 partners from 7 European countries. So far, the project has mapped thoroughly the institutional profile and needs of each pilot university, as well as of external Quadruple Helix stakeholders. It has also performed a series of co-creation workshops with local stakeholders to conclude on the structure, values and activities of the Hubs. In addition, the INCENTIVE has identified tools to incentivise citizens to participate in the Hubs, defined the practical activities of Hubs, and created a methodological roadmap for replicating the Hubs across Europe. INCENTIVE is now entering the most important phase, during which the Hubs are becoming operational and populated by local stakeholders. To evaluate the success of pilot outcomes, the INCENTIVE team has created and tested a robust Monitoring and Evaluation Framework.
Follows un on social media:
Website: https://incentive-project.eu/
LinkedIn: https://www.linkedin.com/company/incentive-project/
Twitter: https://twitter.com/incentive_eu
Facebook: https://www.facebook.com/incentiveH2020/
YouTube: https://cutt.ly/PCBeDEV
Aim
To meet its objectives, INCENTIVE co-creates and operates 4 pilot Citizen Science Hubs: spaces within the pilot universities' premises where citizens and local stakeholders can connect with researchers and scientists and become empowered to identify societal challenges and co-define solutions through Citizen Science. The final aim of INCENTIVE is to ground the principles of Responsible Research and Innovation at the regional ecosystem of the pilot universities, showcasing a sustainable example of how research institutions can engage citizens in a meaningful way.
About funding
Funding bodies: European Union
Funding program: The INCENTIVE project has received funding from the European Union's Horizon 2020 research and innovation programme under Grant Agreement no. 101005330.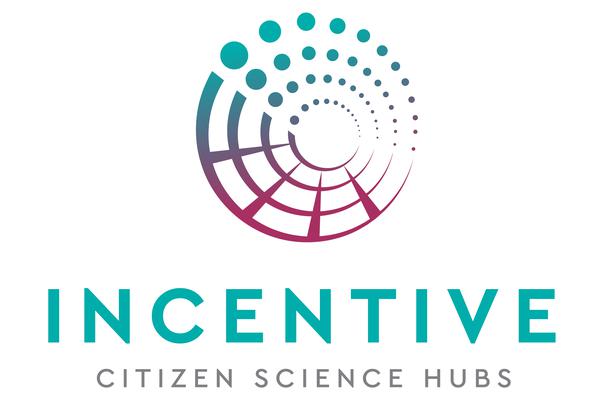 Active
from 01/02/2021 until 01/02/2024
Keywords
Science Topics
Location