BeaverMap
Created Dec. 13, 2022, 10:57 a.m.
Updated Dec. 14, 2022, 7:24 p.m.
Beavers are ecosystem engineer animal species that have the potential to substantially transform their habitat. Their activities can have significant effects from the perspective of both nature and people. The BeaverMap is a citizen science program which aims to collect occurrence data of beavers, and also document experiences and perceptions of people about beaver effects. Informants can submit an observation by providing a placemark, uploading documentary photos, and answering a short questionnaire. We ask our informants to provide a description about the activity and site-specific effects of the species.
The English-language website for international data collection was launched in September, 2022. Before that, in 2021, a Hungarian website (HódTérkép; www.hodterkep.hu) was created and launched in the frame of the same project.
Aim
We would like to explore the beavers' landscape alteration in different landscapes, as well as the experiences and opinions of local people in terms of the environmental effects of the species. The questionnaire helps us to understand the complexity of local perceptions regarding both conflicting situations (e.g. effects on tree plantations, waterside fields and infrastructure, and on the stability of dykes and roads) and benefits of the species' presence (e.g. effects on water retention, habitat heterogeneity, and biodiversity). Information from citizen science can also help to focus future research on the most relevant topics.
How to participate
After registering on the website (www.beavermap.com) you can click on the "Data upload" tab or button. To record your observation, enter the exact location on the Google map and upload up to 4 documentary images, then you can answer our questions! Your answers will help us understand the context of your observations.
About funding
Funding bodies: Eötvös Loránd Research Network
Funding program: Monitoring Program of Public Interest, Centre for Ecological Research
About branding
Profile image design by: Zsuzsanna Pató
Logo design by: Erika Juhász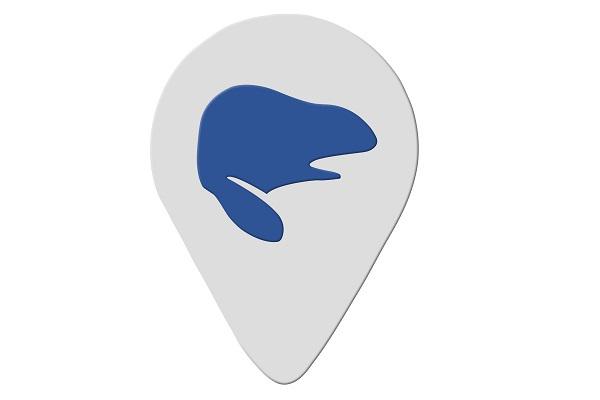 Active
Keywords
Science Topics
Difficulty Level
Participation tasks
Coordinator
Location