Kampala NOSES (Network for Odour Sensing Empowerment and Sustainability)
Created Nov. 10, 2021, 11:31 a.m.
Updated Nov. 18, 2021, 5:07 p.m.
A pilot project designed to introduce novel ways with which to monitor and record odour issues across Kampala. Kampala NOSES aimed to raise awareness about the odour around the city and identify possible ways to reduce it through the engamement of all stakeholders, including 10 schools, 20 teachers and over 300 students, over 50 market vendors, researchers, CSOs and the public administration.
Odour pollution is frequently a cause for citizens' complaints and is often an indicator of other related environmental problems, such as air pollution, illegal burning of waste or excessive chemical pollution levels, sanitation or health problems, and it should therefore be considered an alert signal. Frequent exposure to odour is associated with headache, stress and respiratory problems. Globally, odour pollution has been ignored in environmental regulations; technical studies are rarely conducted and data and statistics on odour pollution are scarce or difficult to access. This lack of regulation is the result of three key factors: 1) Odours are difficult to measure, 2) Implementing solutions is costly, 3) Opposition to regulatory initiatives.
Kampala was one of the ten pilot sites across the globe to develop and test a new approach to tackle odour pollution. It formed part of the EU H2020 D-NOSES project and it has jointly run by Mapping for Change, Mapping for Communities and Science for Change, with support from Àrea Metropolitana de Barcelona.
Aim
Increased awareness and capacities of the bearers of rights and responsibilities in order to influence in public policies related to odour pollution issues in Kampala and Uganda more broadly.
Improved the monitoring of odour pollution in Kampala by using participatory mapping and data collection tools by adopting an extreme citizen science approach to co-design:

the problem definition: all involved stakeholders helped to define the main odour pollution issues in the city;
the project design: where, when and how to gather data. Together, we created and adaptated data collection tools to monitor odour issues. As connectivity and the use of mobile phone applications were limited, we used paper-based smell diaries;
data collection: school students, teachers, market vendors and members of the community gathered quantitative (over 700 odour issues) and qualitative (perceptions of odour pollution issues and ideas to improve them) data for six months;
data analysis: each school looked at the data that the students had gathered and identified the main odour issues reported through the smell diaries. At the same time, the data was shared with other stakeholders.
action: the students designed awareness raising campaigns about the issues that were most reported and had a higher impact on their lives. The public administration reflected and shared ideas about how to improve waste management in markets.

Designed a strategy based on the mapping carried out and data obtained in order to tackle odour pollution in specific locations, such as the municipal markets.
How to participate
Kampala NOSES was designed to offer extra curricular activities related to science, odours, mapping and awareness raising for students aged 6 to 11.
The "SCHOOOLS TOOLKIT" that we created comprises various original teaching resources and materials broken down into seven units so the whole school can learn about the issues of odour in their city.
Needed equipment
An A3 map of the area you would like to gather data from
A clipboard
A smell diary template (link here)
Pen
Your nose!
Alternatively, you can use OdourCollect, a web application to gather odour observations.
About funding
Funding bodies: European Comission
AMB
About branding
Profile image design by: Mapping for Change
Logo design by: Mapping for Change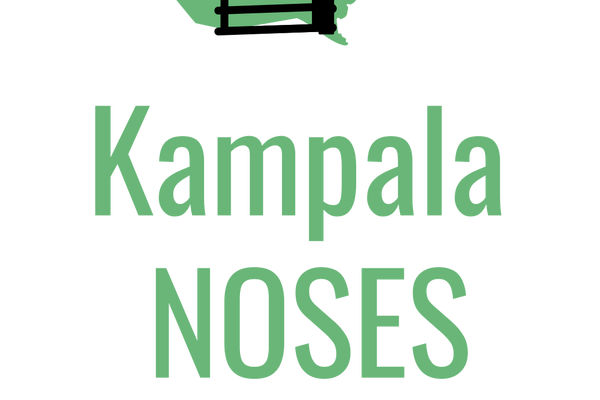 Completed
from 01/10/2019 until 31/05/2021
Keywords
Science Topics
Tags
Difficulty Level
Participation tasks
Coordinator
Other Organisations involved
Location