GROW Observatory
Created March 25, 2020, 7:38 a.m.
Updated March 25, 2020, 7:38 a.m.
GROW's vision GROW supports a movement of citizens generating, sharing and using information on growing and the land.Thousands of people have come together to collect and make use of data, gaining a voice on local issues, improving soil, land use, climate change adaptation and our overall sustainability. Scale GROW is the first continental-scale Citizens' Observatory to monitor a key parameter for science, continuously over an extended period, and at an unmatched spatial density. GROW has, for the first time, used crowdsourced ground observations from low-cost sensors to validate soil moisture information from satellites, including the new generation of high-resolution satellites Sentinel-1. 24 GROW communities in 13 European countries create an unprecedented network of 6,502 ground-based soil sensors and a dataset of 516M rows of soil data. Artists and Designers GROW has embedded design thinking at the heart of GROW, and the arts play an integrative role. Artists have created artworks to help us reflect on the importance of invisible systems to our lives, such as soil ecosystems and remote sensing satellites. Designers have created dynamic visualisations for use in agriculture and climate forecasting using GROW data. Research GROW has helped thousands of people to learn about and test regenerative food growing techniques. Farmers in the Canary Islands have reduced their use of water for irrigation by 30%. Our communities and data services are continuing after the current funding period is ended. Awards Winner of Land and Soil Management Award 2019, acclaimed by Jury, "the best example for future significant sustainability projects aiming at soil health." Named first in EC's annual GEO Plenary statement on the major developments in Earth Observation in 2019. Winner of Stephen Fry Award for Excellence in Public Engagement, GROW is 'Public Engagement Project of the Year 2020.'
Aim
The GROW Observatory is a Citizens' Observatory that has empowered people and whole communities to take action on soils and climate across Europe. GROW has evaluated Sentinel-1 and other satellite products to improve the accuracy of predictions on extreme events, such as flood, drought and wildfire.
How to participate
Online Learning: 'Citizen Science Projects – How to Make a Difference' https://www.futurelearn.com/courses/weobserve-the-earth WeObserve Open Data Challenge https://www.weobserve.eu/event/open-data-exploitation-challenge/ Use the GROW Observatory app to improve your growing https://play.google.com/store/apps/details?id=at.ac.iiasa.grow https://apps.apple.com/gm/app/grow-observatory/id1409694401 GROW Planting Calendars Facebook Group Join our active community which is continuing to gather and share information on when you plant and harvest your crops, with an approximate location. See our pinned post for details. https://www.facebook.com/groups/1946906195352736
Needed equipment
A computer and/or smartphone
About branding
Profile image design by: Lorraine Ishak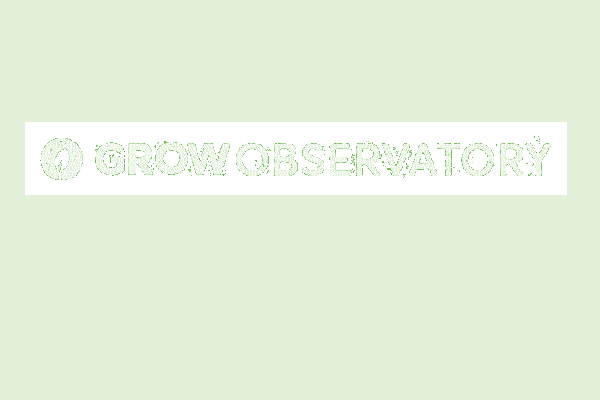 Completed
from 01/11/2016 until 31/10/2019
Keywords
Science Topics
Contact