Community Drive
Created June 22, 2021, 2:15 p.m.
Updated June 22, 2021, 2:15 p.m.
Elementary school and educational institutions are challenged by not adequately educating children and young people for self-knowledge and solving complex societal challenges. At the same time involving citizens and communities outside traditional research institutions as participants in research systems and professional development has been defined as a megatrend that will influence future research policy. The project Community Drive is in scope with the topic by addressing research-based education development. The project involves phases with initial theoretical and research mapping of the field Citizen Science and Community driven science as well as phases with concrete development and interventions on schools in vulnerable districts in Copenhagen. The project address three overall challenges: Challenge 1 addresses the need to develop student skills in solving complex problems. The need to identify key competencies of the future has been the subject of education policy debate for several years. Citizen awareness and innovation and learning skills are highlighted as key conditions of collaboration between students and actors across institutions and disciplines. In Community Drive, a range of tools will be developed based on cases involving 21st century skills and design thinking. Challenge 2 addresses the development of a more open and engaged research community. Open research is, first and foremost, a research agenda that can have a greater impact on society. Although it was primarily related to scientific publishing (open access), it also encourages knowledge sharing and involvement among users. Involvement of children and young people in teaching shows great educational potential and a strong motivation for students to participate in authentic research and development processes in collaboration with professional actors. Community Drive investigates how collaboration can be based on citizens' expertise and professionals' skills. Challenge 3 deals with the city's big open data and citizen involvement in urban development. The smart city and smart society are well-known concepts related to information and communication technology. The collection of information about the city's "status" can,in collaboration with citizens, be used to optimise resources and offer citizens new and better services. Coommunity Drive focus on the many types of data obtained in a city and the way to enable citizens to collect relevant data about the city. In particular, it will examine how existing data can be represented and applied by both students and other actors. This will contribute to the development of not only smart cities, but also smart citizens.
Aim
The overall aim of Community DRive is to educate young people to solve authentic complex problems and transform cities through open data driven methods by breaking boundaries between research institutions, local communities and local governments through the involvement of new types of actors, forms of knowledge and institutions.
How to participate
If you are interested in the project you are welcome to contact Rikke Magnussen on rikkem@hum.aau.dk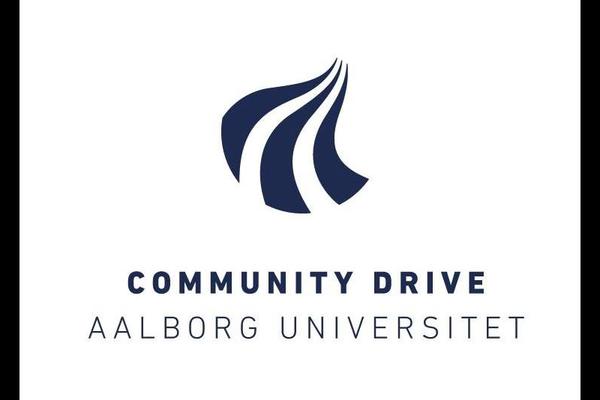 Completed
from 01/05/2018 until 30/12/2021
Keywords
Science Topics
Contact