Járókelő.hu
Created June 21, 2021, 3:48 p.m.
Updated June 21, 2021, 3:48 p.m.
Using your smart phone or your PC you can easily report any type of public space issues through our website at www.jarokelo.hu. You need to give a short description of the detected problem, attach one to five photos and finally pin the location on the map. You can either send the message with your name or be anonymus, it is totally up to you. Your message will be sent to the local council or to some of the utility service providers after a short check, as we do not accept any reports regarding to homelessness. After this short check in 30 days you get notified about the state of the problem you reported, and hopefully it will be solved within a couple of weeks or months.
Aim
Járókelő.hu is a Budapest based non-profit NGO which has been working since 2012 to help citizens being able to report public space issues, like potholes, faded zebra crossings, dead trees or graffiti to councils or utility service providers in order to solve these problems, creating a better, livelier and healthier urban environment. Since 2012 we have helped and guided citizens to point out more than 64.000 problems, mainly in Budapest but in many other smaller and bigger cities around Hungary.
How to participate
As a conscious citizen you can either report an issue or participate as a volunteer by joining our team to help others by sending messages previously uploaded by them, setting report statuses, and moderating comments posted by users and councils.
Needed equipment
Using our website as a user or volunteer is quite simple. You only need a smart phone with a working camera and/or a PC with a browser.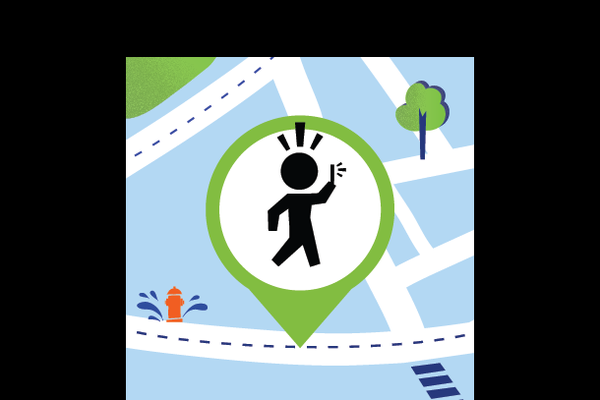 Active
from 01/10/2012
Keywords
Science Topics
Tags