PhenoTandem - Harmonizing Remote Sensing and Citizen Science vegetation phenology observations
Created April 27, 2020, 5:29 p.m.
Updated April 27, 2020, 5:29 p.m.
The main goal of this project is to harmonize the remote sensing approach to vegetation phenology with the traditional citizen science phenological observations. This goal can be achieved by developing the following objectives: a) Make Citizen Science and Remote Sensing Phenology monitoring interoperable, b) Improve and encourage the capture of phenology data through Citizen Science, c) Achieve agreement on phenology protocols among multiple stakeholders, d) Increase application of high resolution high level products from remote sensing. Many elements needed are already in place. On one hand, Catalonia has a long tradition of phenological observations with a group of persistent enthusiasts that has been extended by the EU H2020 Ground Truth 2.0 Citizen Observatory RitmeNatura.cat. On the other hand, the team leading this project has recently stabilised the Catalan Data Cube beginning with the Sentinel-2 Level 2A as the first temporal series available. By using the later, we are going to derive products to determine the areas that are better fit for useful in-situ observations (because they present a clear phenological signal and are in an area known for presenting species easy to observe). In parallel we will generate a new observation protocol of in-situ phenology and we will request RitmeNatura.cat existing participants and new volunteers to use it in the next spring and fall observation campaign. They will be encouraged to provide observations as well as user feedback based on their experience (using a third element already developed by the group: the EU NextGEOSS NiMMbus system). The project will finalize when the results of the user feedback will be applied to improve both, the remote sensing products and the observation protocol for next year. The outcomes of the project will be transferred to the RitmaNatura.cat network for future use and to the remote sensing community as innovative services.
Aim
PhenoTandem harmonizes new phenology products derived from high resolution optical remote sensing (Sentinel-2) with the traditional phenological in-situ observations done by volunteers. Since current in-situ observation cannot always be perceived from space, the innovation consists in co-designing with citizen scientists a new protocol that will make in-situ observations interoperate with remote sensing products. This will burst the spatial distribution of remote sensing phenology products sensible to the effects of the climate change in nature while increasing data quality through in-situ validations.
About branding
Profile image design by: @cristina_dm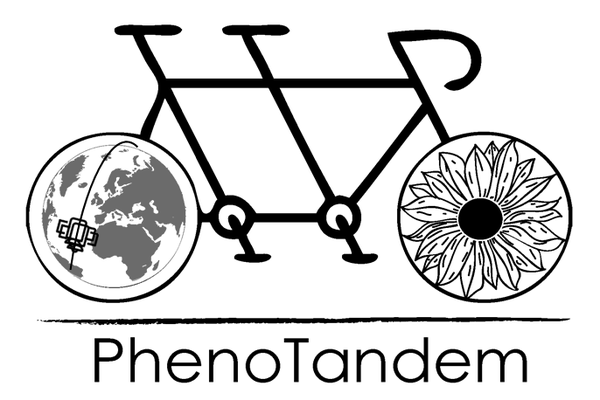 Completed
from 01/09/2019 until 31/12/2020
Keywords
Science Topics
Contact