UMAPIT - an urban biodiversity recording app
Created June 16, 2021, 4:38 p.m.
Updated June 16, 2021, 4:38 p.m.
UMAPIT is a bespoke app that has been developed by University of Manchester to allow users of any age without prior scientific training, to learn about urban species and record their wildlife sightings in an easy and accessible way. The aim is to encourage users to become aware and appreciate the wildlife in our urban environments. Using the recordings database for knowledge co-creation, scientists can download the sighting recorded by citizens, along with dates of the observations and GPS coordinates. The UMAPIT app is free of charge and is available on android. The app allows users to find out more about the species, capture details of species they encounter in the field, anonymously record their sightings on a map and send their records direct to the website database. The app facilitates automatic recording of sightings with GPS locations and dates and users can also add notes on particular sighting. Records can be sent to the website database immediately via the app if a reliable internet connection is available. Alternatively, information and locations can be entered manually via the website (www.UMAPIT.org) using any mobile or desktop device with an internet connection. Recorded data, including dates and GPS data, are free to download from the UMAPIT website. This data can be used by scientists to monitor occurrences and distribution changes in urban wildlife. This mapping tool enables monitoring and recording of urban wildlife, including pollinators, in our urban areas such as cities, parks and gardens where traditionally less monitoring has been carried out.
Aim
This citizen science project is called UMAPIT and aims to encourage active engagement with wildlife monitoring especially in urban environments and to highlight the wealth of biodiversity in urban areas. The users also provide valuable data for monitoring species distribution in urban areas. The biodiversity recording android app called UMAPIT and its accompanying website have been developed by The University of Manchester. They both enable quick and easy identification and record sightings of selected key urban wildlife species, including pollinators, using a simple set of images and descriptions. Users do not require any prior scientific knowledge. These species are often found in urban areas cross the UK. Importantly, this easy to use app can be used in any area to anonymously record and map sightings and the freely available downloadable database can be used to monitor and build up a map of species distribution. This app enables mapping, monitoring and recording of urban wildlife including pollinators in our urban areas such as cities streets, parks, school grounds and gardens where traditionally less monitoring has been carried out.
How to participate
To take part download the app ''UMAPIT'' from Google Play or log on directly on www.umapit.org. Then start recording your local wildlife!
Needed equipment
To use the UMAPIT app you will need a mobile android device like a phone or to use the website (www.umapit.org) you can use any device that can connect to the internet .
About branding
Logo design by: UoM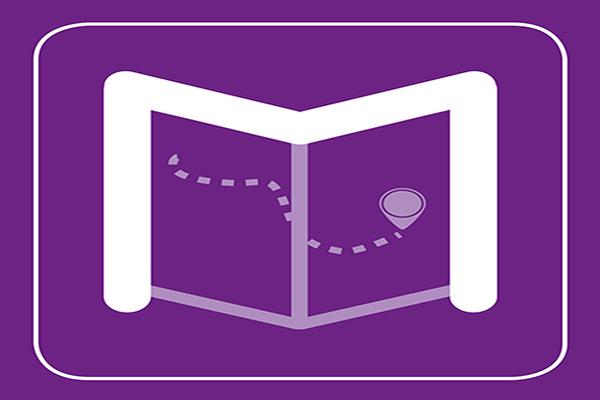 Active
from 01/11/2016
Keywords
Science Topics
Tags