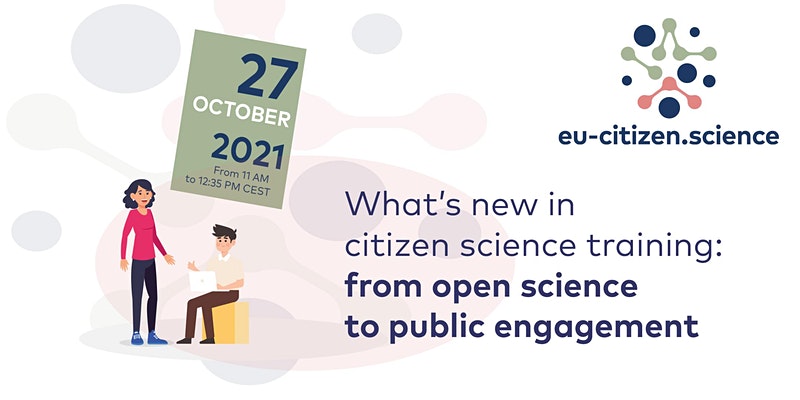 What's new in #CitizenScience training: from Open Science to Engagement
Eu-Citizen.Science
Oct. 5, 2021, 2:54 p.m.
One of the main missions of the EU-Citizen.Science project is to mainstream citizen science, in particular by offering new innovative training modules. Over the past few months, we have been developing several new online courses on topics that haven't been covered before.
This month, we invite you to meet the people behind these courses, and to discover the full catalogue available on our website.
On 27 October at 11 am CEST, join us and discover What's new in citizen science training: from open science to engagement
You will also get the opportunity to be part of the first tour of the new & final version of the EU-Citizen.Science platform, that will be launched on that day: We have introduced several additional features, such as the possibility to turn your personal profile public and connect with other users, or the option to offer translations to the projects and resources pages.
Register now and save the date:
https://www.eventbrite.be/e/whats-new-in-citizen-science-training-from-open-science-to-engagement-registration-181591985517
---