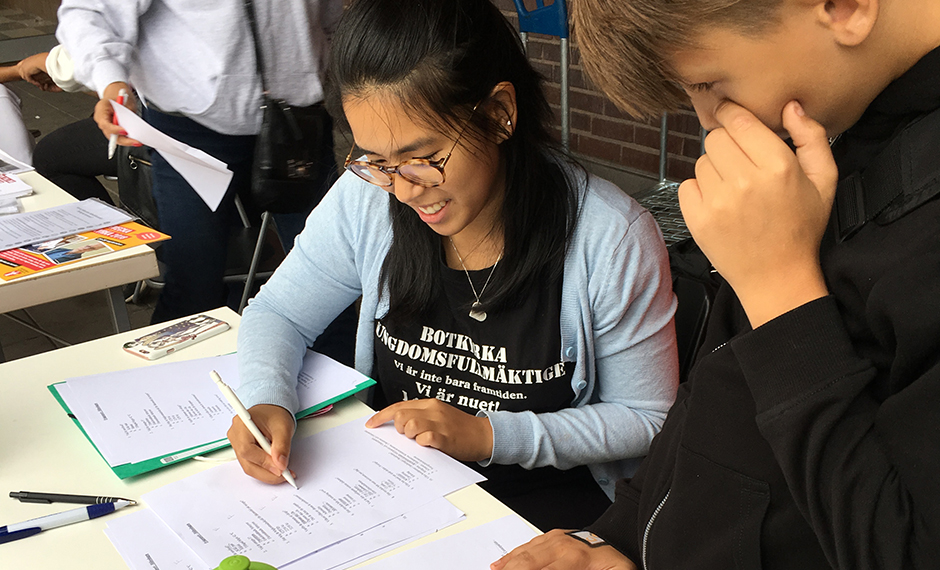 #MonthOfTheProjects winner: YouCount
Eu-Citizen.Science
July 19, 2021, 11:41 a.m.
YouCount: Empowering Youth and Co-creating Social Innovations and Policymaking through Youth-Focused Citizen Social Science
How can European societies enhance social participation, social belonging, citizenship and rights for young people? Citizen social science, and more specifically, youth citizen social science (Y-CSS) is the approach through which the research team behind the YouCount project aims to bring together young people and relevant stakeholders to co-create new knowledge and innovations that can contribute to address this complex challenge.
Through multiple case studies – consisting of nine co-creative Y-CSS projects in Austria, Denmark, Hungary, Italy, Lithuania, Norway, Spain, Sweden and the United Kingdom – the project will provide increased knowledge of the positive drivers for social inclusion in general and specific knowledge and innovation in relation to participation, belonging and citizenship. While the focus of the project is on young people in general, it also addresses the circumstances of those experiencing poverty, migration, disability, low education, unemployment and disenfranchisement. The project acknowledges that young people form a diverse group and possess important resources for local innovation and development.
The research team is currently working on setting up the 9 local living labs with young people and relevant stakeholders in the wider community of each case. Young people will participate as citizen scientists either as part of smaller group made up of students and young people from the community or as part of a larger group who will engage via an online platform. They will also identify solutions to their social inclusion challenges in local dialogue fora and as part of the local living labs.
YouCount will also contribute to the academic discussion around the potential benefits of citizen social science in practice, hopefully adding new insights to what other projects are already exploring in that area. Specifically, more evidence is needed to support the use of CS in traditional (social) science and its main challenges need to be considered carefully. Some of the questions that the research team is grappling with right now are related to the ethical issues that arise when thinking about how to reward and compensate young citizen scientists avoiding any kind of exploitation. The research team will make progress on this by developing new knowledge on how ethical challenges can be dealt with through the multiple case study, working in close consideration with the youth citizen scientists, local stakeholders, and the Safety and Ethics Board, that forms part of the project.
YouCount is a three-year project, that began in 2021 and will end in 2024. It is coordinated by OsloMet (Norway) with the participation of the following institutions: Aalborg University, Copenhagen (Denmark); ESSRG KFT (Hungary); Fundation Deusto-Orkestra, Deusto University (Spain); Kaunas University of Technology (Lihtuania); SPOTTERON (Austria); Södertörns Högskola (Sweden); Universita Degli Studi Di Napoli Federico II (Italy); University of Central Lancashire (United Kingdom); University of Vienna (Austria); Vetenskap & Allmänhet(Sverige).
The YouCount project is funded by the EC under GA No.101005931.
Picture: Botkyrka Youth Council

---