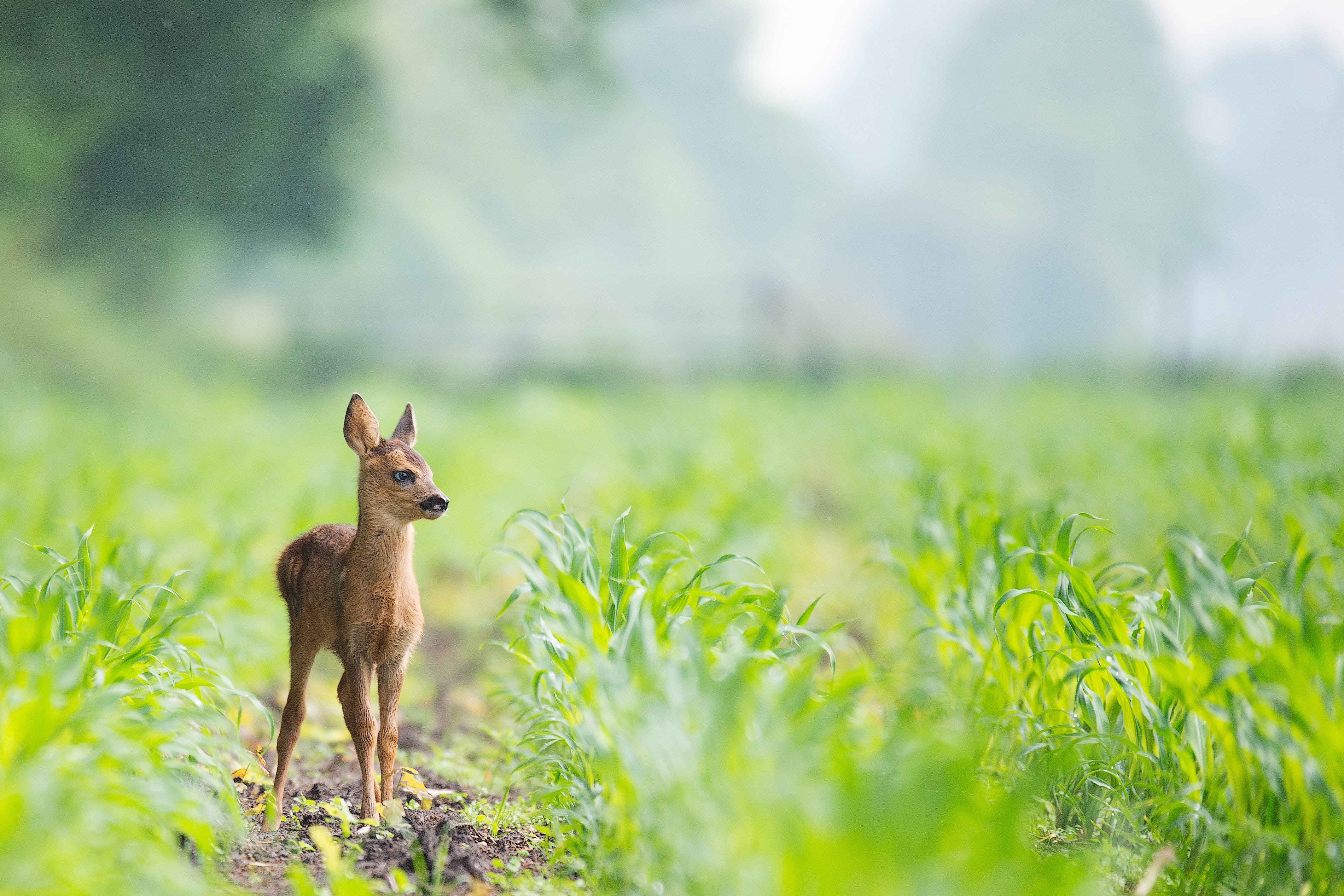 Re-thinking scientific research for human and wildlife coexistence beyond crisis
Eu-Citizen.Science
July 16, 2021, 8:02 a.m.
Human and wildlife interactions are often prone to conflicts (1). The anthropocentric perception of the world - which operates on the basis of monetizing any living being - brought this issue to a critical point. The narrative of intersubjective reality, a determinism romanticized by the idea of a binary dialectic of "human" and "nature", is now challenged by the coronavirus crisis (COVID-19). With large confined human populations as a preventive measure tangible effects on nature and the environment not only has shown dramatic drop in pollution, reduction of gasoline, electricity and fuel production and consumption (2), but also that and how wildlife finds new ways (3) to enter unusual places, often altering agricultural and urban landscapes.

To coexist with wildlife, resuming ecological interrelationship is key to deal with the ecological crisis of COVID-19 and its aftermath. In fact, while it becomes clear that the pandemic could disrupt any structural socio-economic-political and health system (4), public participation in collaborative and interdisciplinary scientific research could promote bottom-up governance mechanisms for human-wildlife coexistence that are able to absorb external shocks in the system and then recover. For instance Citizen Science (CS), which refers to the voluntary involvement of citizens in scientific research, could be one innovative approach (5). Engagement between professional scientists and the general public could generate resilient governance for socio-economic-political and health systems that sustain ecosystems and improve the state of human-wildlife coexistence, strengthening operations after structural stresses.
Some recent examples where CS approaches contributed to inform time-sensitive policy decisions for wildlife conservation exist. For instance records by citizens in "eBird", one of the widely used CS programs for bird monitoring in North America, contributed to fill the missing data gap to conduct a Species Status Assessment (SSA) for the Sprague's pipit (Anthus spragueii) (6). Besides, while many studies in wildlife research have focused on directly involved stakeholders (7), CS in not limited to local residents but enables participation for anyone who is interested anytime and from anywhere. This characteristic is due to the rapid growth of online projects such as Zooniverse and Picture Pile, allowing citizens all over the world to participate online (8)
Dr. Luca Eufemia1,2*, Emu-Felicitas Ostermann-Miyashita1, Dr. Hannes J. König1
1Agriculture, Wildlife, Policy Research – Leibniz Centre for Agricultural Landscape Research (ZALF), Müncheberg, 15374, Germany.
2Agricultural Economics - Humboldt-Universität zu Berlin (HU), Berlin, 10099, Germany
*Corresponding author. Email: luca.eufemia@zalf.de
REFERENCES
König, H. J., Kiffner, C., Kramer‐Schadt, S., Fürst, C., Keuling, O., & Ford, A. T. (2020). Human–wildlife coexistence in a changing world.

Conservation Biology

,

34

(4), 786-794.

Eufemia, L., & Hussein, H. (2020). How did the COVID-19 crisis relate to meeting global climate targets for 2020?.

Future of Food: Journal on Food, Agriculture and Society

.

Rutz, C., Loretto, M.-C., Bates, A. E., Davidson, S. C., Duarte, C. M., Jetz, W., Johnson, M., Kato, A., Kays, R., Mueller, T., Primack, R. B., Ropert-Coudert, Y., Tucker, M. A., Wikelski, M., & Cagnacci, F. (2020). COVID-19 lockdown allows researchers to quantify the effects of human activity on wildlife.

Nature Ecology & Evolution

, 4, 1156-1159.

Rodríguez, Y. C. Reencuentro entre el ser humano y vida silvestre en tiempos de COVID-19.

Vacuna para el sistema: caminos para Costa Rica después del COVID-19

, 23.

Bonney, R., Shirk, J. L., Phillips, T. B., Wiggins, A., Ballard, H. L., Miller-Rushing, A. J., & Parrish, J. K. (2014). Next steps for citizen science.

Science

,

343

(6178), 1436-1437.

Long, Ashley M., Brian L. Pierce, Amanda D. Anderson, Kevin L. Skow, Addie Smith, and Roel R. Lopez. 2019. 'Integrating citizen science and remotely sensed data to help inform time-sensitive policy decisions for species of conservation concern',

Biological Conservation

, 237: 463-69.

Ceausu, S., R. A. Graves, A. K. Killion, J. C. Svenning, and N. H. Carter. 2018. 'Governing trade-offs in ecosystem services and disservices to achieve human-wildlife coexistence',

Conserv Biol

, 33: 543-53.

Ostermann‐Miyashita, Emu‐Felicitas, Sonoko Dorothea Bellingrath-Kimura, Nadja Pernat, Izumi Watanabe, Hirokazu Ozaki, Helge Kampen, and Doreen Werner. 2019. 'Analysis of the current state of citizen science in Germany, based on 96 projects registered on the official website of the Federal Ministry for Education and Research'.
---