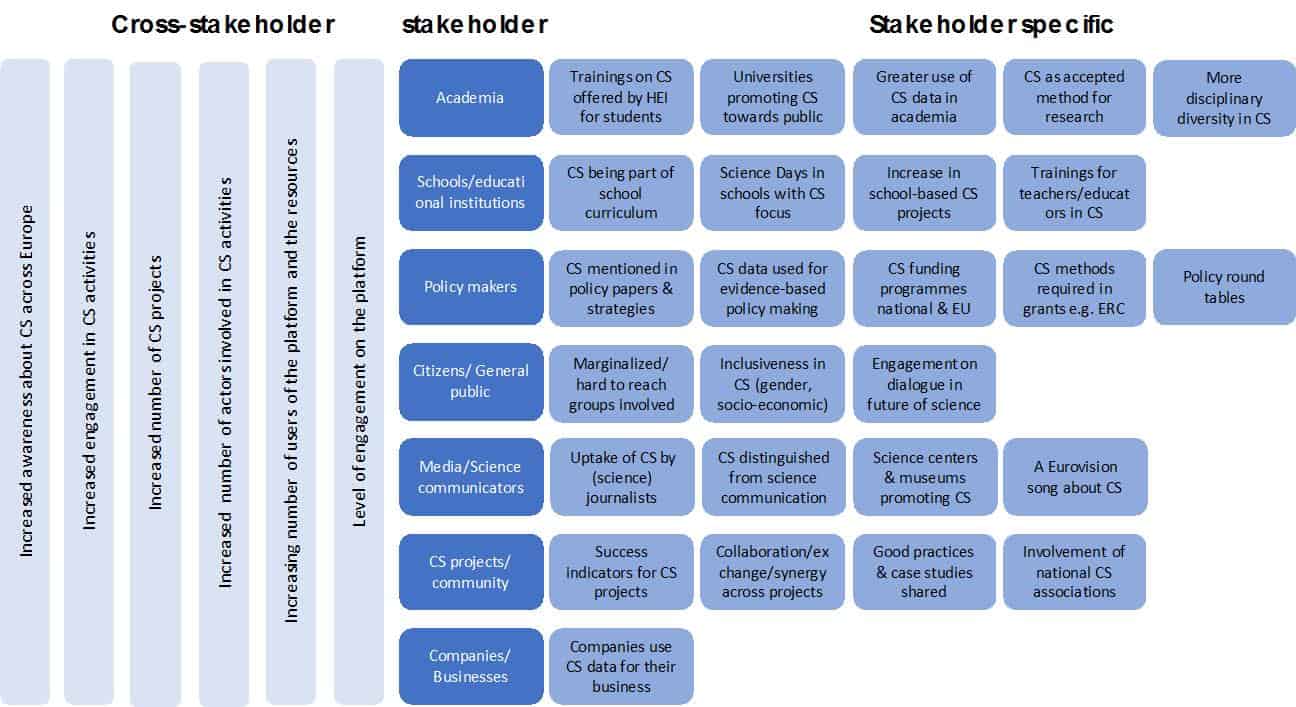 Evaluation & impact framework
Editor
March 31, 2020, 2:04 p.m.
Evaluation is a central part of any project. Deliverable 7.1, the Evaluation & impact framework, written by Teresa Schaefer and Barbara Kieslinger from ZSI, will ensure that EU-Citizen.Science provides evidence of its impact according to a defined set of objectives.
The evaluation framework serves two purposes, which can be broadly classified as formative and summative evaluation.
It provides a structure for investigating the usefulness and user acceptance of different project activities, such as training activities and community-building actions. This will allow for iterative improvements to specific actions and platform instruments as we progress.
It provides evidence to demonstrate how the project contributes, among other aspects, to the community- and identity-building of the European citizen science community.
To create this framework, we started by imagining what the success of our project would look like without any limitations (e.g. time and resources), starting from the five core objectives defined in our work description:
Establish EU-Citizen.Science as the community hub for high-quality citizen science exchange and learning in Europe.
Consolidate the citizen science knowledge base and celebrate outstanding practices and state of the art in citizen science in Europe.
Empower diverse stakeholders to become citizen scientists, launch citizen science initiatives, and adopt citizen science approaches professionally.
Explore new pathways for participatory governance, by strengthening links between citizen science and policy-making.
Advance citizen science into the mainstream of public engagement, science communication and education.
The Evaluation and impact framework outlines how we will monitor our progress towards these objectives during the project, and how we will demonstrate the impact the project activities will have on the involved actors and communities.
You can download this framework from our project repository on Zenodo.
Picture: Project success criteria and their relation to our stakeholder groups
---